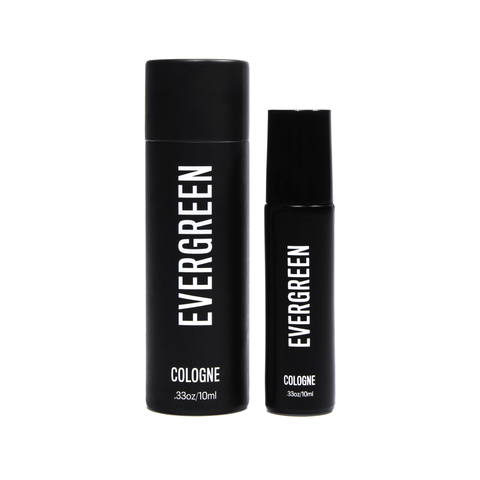 Evergreen
Show more
Experience the essence of strength and clarity with Evergreen. The top notes of frankincense and guaiac awaken the senses with their smoky, woody aroma, while the heart notes of cedar and musk add depth and warmth.
NOTES
A rich and complex blend of guaiac, frankincense, musk and cedar.
INSPIRED BY
The forest is more than just a place. It's a feeling, a state of being. It's a place where you can escape the noise and chaos of the world, and just be.
For orders over $25 in the US or $50 for international orders.
Try our products with no risk. If you aren't completely happy, send it back for a full refund.
Test our products before you buy or pickup your order at our shop in Denver.
MAKE IT LAST
If you want your fragrance to last as long as possible on your skin, consider using a moisturizer before applying the fragrance. Dry skin absorbs fragrance more quickly, so moisturizing can help the scent last longer. In addition, applying the fragrance to pulse points such as the wrists, neck, and inner elbows can help the scent last longer because these areas tend to be warmer.
A really great wood scent
Straight outta the woods
Nice fragrance that smells like the woods.
New fave
Evergreen is my new favorite scent.
Fancy smelling but grounding
A very fancy smelling woodsy scent, but it also grounds me. Perfect combo!
The scent of all scents
This is such an incredible scent. I have yet to find a single person who doesn't like it when I show them what I'm wearing.