YOUR CAR'S NEW SIGNATURE SCENT
Elevate your driving experience with our sleek, modern air vent clips, designed for effortless attachment and reliability. Experience headache-free, refillable fragrance sticks that provide a refreshing scent for around two weeks.
AVAILABLE IN TWO STYLES: SILVERSTONE & TORREY
Silverstone
A fusion of a sophisticated design and unparalleled efficiency. Specially crafted for wider air vents, Silverstone seamlessly integrates into your vehicle, ensuring a consistent and ambient aroma throughout your drive. The starter pack includes one Silverstone vent clip and a one month supply of fragrances; two weeks of Matterhorn and two weeks of Drakensberg.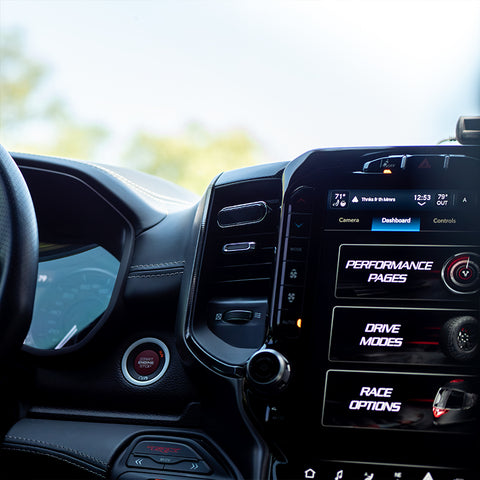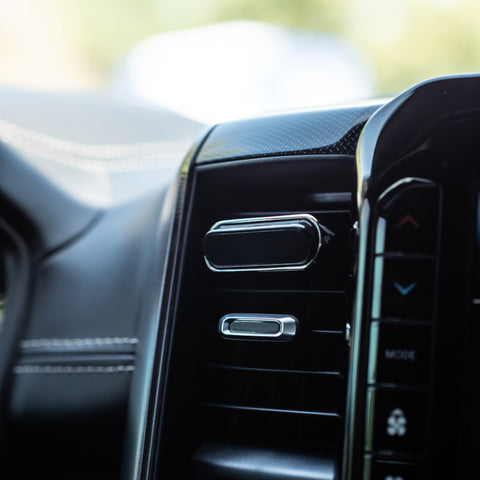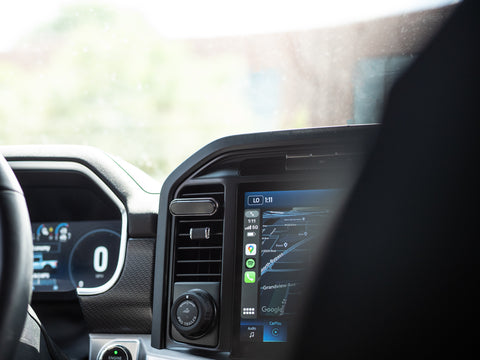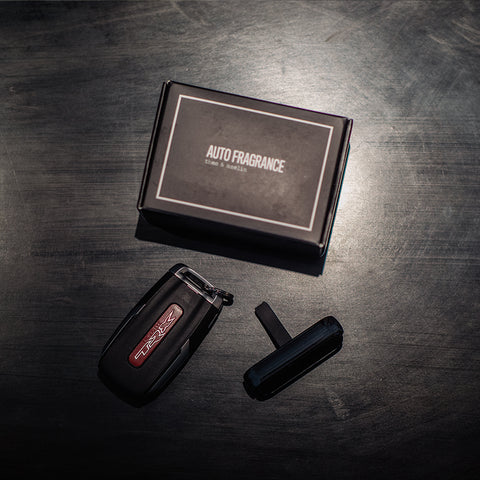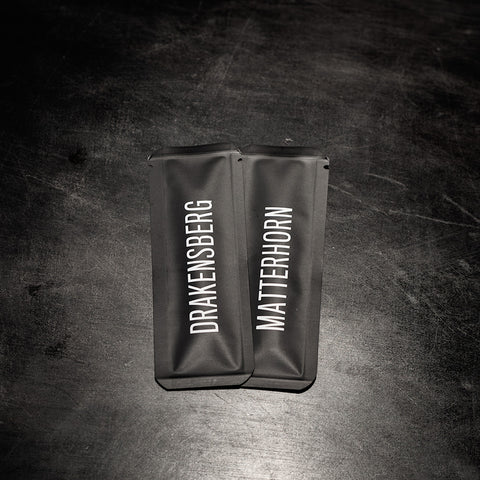 Torrey
Specifically tailored for smaller air vents, the Torrey seamlessly integrates a compact presence with a modern design. It easily attaches to any car vent, and with its closeable front piece, you can opt for a more subtle fragrance if desired. The starter pack includes one Torrey vent clip and a one month supply of fragrances; two weeks of Matterhorn and two weeks of Drakensberg.
HOW TO USE
Both auto fragrances work similarly. Follow these steps to get going.
Choose a fragrance
Insert scent stick
Clip on to your vent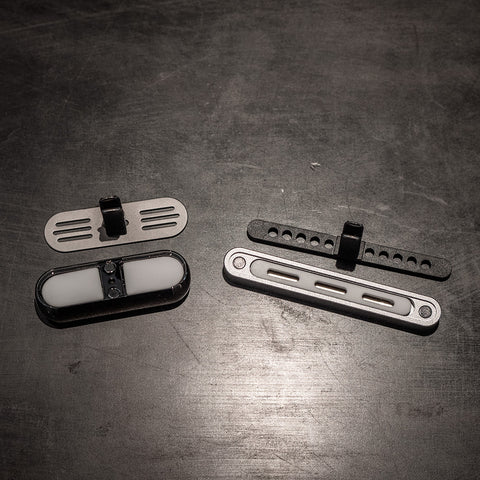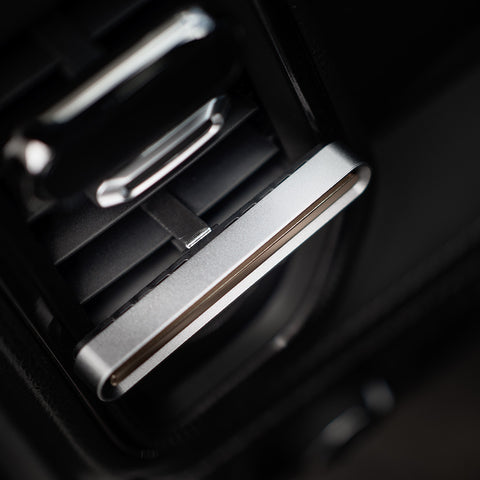 WHAT'S INCLUDED
Within each starter kit, you'll find one Torrey (left) or one Silverstone (right), one Matterhorn fragrance pack, and one Drakensberg fragrance pack. With an estimated longevity of about two weeks per fragrance package, the starter kit will last a total of one month. Refill sticks are available to purchase separately as needed. Silverstone and Torrey use different fragrance sticks so make sure to order the correct refill package.
THE SCENTS
To start, we're offering two of our popular fragrances, Matterhorn and Drakensberg. Matterhorn is more of a subtle clean scent with notes of mandarin, sandalwood, black pepper and leather, while Drakensberg is bold and a little more aggressive with notes of bergamot, Japanese grapefruit, cedar and a subtle touch of peppermint. With the starter pack, you'll be able to try both so when it comes time to refill you can choose your favorite.
TAKE YOUR CAR SCENT WITH YOU
Inspired by global adventures, we initially launched with pocket-friendly rollerballs so your favorite fragrance is always within reach. If you love the way your car smells, purchase the matching 10ml bottle and take it anywhere you go.
CREATED BY A CAR OBSESSIONIST
I'm the person who parks his truck, walks 100 feet and then can't resist spinning around for one last admiring look. Going to the car wash is like a therapy session for me and if I'm not driving, I'm thinking about where I'm going next. The truck is not just a transporter; it's a centerpiece of my life, a daily thrill I can't wait to jump into. Need proof? Scroll through my Instagram, @mountaintrx.
I also have a deep appreciation for the subtle art of fragrances, not for the sake of receiving compliments, but for the profound science behind scents. Scents have the potential to significantly enhance any experience, including driving.
So, I didn't stop testing products until I was happy to use it daily in my own truck. Now, I invite you to explore the science of scents and learn how the right fragrance can add value to the driving experience you already love.
SILVERSTONE
THE UNBOXING EXPERIENCE